The 2016 edition of Satya is now available. In this book length issue, authors new and old reflect on the history and legacy of activism, and examine what paths we can take to be more effective and compassionate.
Read some sample articles, and take a look at the table of contents below to get a taste of what this issue has to offer.
Read Now:
Letter from the Publisher
By Beth Gould
Every writer has a political objective and a narrative he or she is trying to shift. Sometimes that involves correcting a falsehood, sometimes it means perpetuating one. But inevitably, there are current or past cultural issues that each of us would like to recast or effect. We all hope to be on the side of truth.
The Long View: Reading, Writing and Eating as Radical Acts
By Sangamithra Iyer
What do we do with what we know? How do we invoke change in our society and in ourselves? And how do we deal with that most pernicious and dangerous question: What's the point?
Is There a Place in Animal Rights for a Kid from China?
By Wayne Hsiung
What I was missing is the fact that racism, like speciesism, is not a product of individual prejudice but systems—broad cultural patterns of thought that often are entirely subconscious.

What Does Our Movement Mean? The Animal Rights Movement's Most Urgent Question
By Lauren Gazzola
As I reflect on the 21 years since Satya was first published, I am thinking about how the animal rights movement has both made progress and, at the same time, reinforced some of the ideas and behaviors that allow violence against animals to continue.
Understanding the Intersection of Oppressions
By Mark Hawthorne
From conferences and books extolling collaborative methods of activism, to individuals and nonprofits taking an interdisciplinary approach to social justice problems, it seems the field of intersectionality is growing, helping activist movements extend their reach and understanding of the common objectives shared across different movements.

Beth Gould

Sangamithra Iyer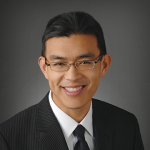 Wayne Hsiung

Lauren Gazzola

Mark Hawthorne
---
Table of Contents
Part One: Here Is A Story
Welcome to the World
By Martin Rowe
I was well aware that the U.S., like all nations, enjoyed reciting its myths of innocence to deny how often it had failed to live up to its own declared or assumed principles.
A Call for the People's Platform
The Satya Interview with Astra Taylor
Where political change is concerned we need depth of commitment not breadth of engagement. I'd rather win concessions from corporations or the state than a Facebook argument.
On Impact
By Emily Bass
There is something wrong with the AIDS activist movement in its current form that many of us have little to do with other movements working on other health issues, including the health of the planet overall.
Fighting for Our Future, Inspired by Our Past
By Barnali Ghosh and Anirvan Chatterjee
This is our legacy. If the Ghadarites could take on colonialism, then we know we can take on climate change—empire in a new guise.
Where's Papa Going with That Ax? Animal Advocacy and the Power of Story
By Robin Lamont
The more I learn of animal slavery and slaughter and the ways they are exploited for food, fashion, faux science, and entertainment, the more I see the stuff of suspense novels and thrillers.
For All Regardless of Species
By Kim Stallwood
Our challenge is to understand the problem of animal exploitation is not only about persuading people to change how they live but also how governments make public policy and pass laws.

Part Two: Are You Willing?
The Ethnography of Activism
The Satya Interview with Naisargi Dave
I was interested in people who are inventive, who creatively craft ways of being that are not constrained by or answerable to any one or other system of organizing desire.
It's a War Movie
By Adrienne Jones
I wish that as a nation, we understood that the history of black people in the United States is the story of war. 
An Assertive Vegetarian
By Jian Yi
Becoming vegetarian is an active choice to advocate for a compassionate lifestyle. Time after time, we have squandered opportunities to influence the market as well as public policy.
Letter to a Young Matt
By Matt Ball
To change the world, we need to convince others to open their hearts and minds and think beyond themselves. We must do the same.
Connections, Complications and Compromise
By Lisa Kemmerer
Every social justice movement harbors disagreements about goals, tactics, and supporting philosophies; every movement benefits from discussing and assessing these different understandings.
Vegan for Life?!
By Eric Weiss
Hell, my veganism can legally pop open a beer at this point. This is remarkable only in relation to how many of my once vegan peers have gone back to eating animal products, which is sad.
Darkness to Light
Photo Essay by Mike Hrinewski
Are Single-Issue Campaigns at Variance With Vegan Advocacy?
By Karen Davis
Let us ask whether addressing a particular category of animal or animal abuse necessarily precludes an inclusive advocacy on behalf of all animals.
Dangerous Crossings: Race and Species
By Claire Jean Kim
Racial liberation and animal liberation are not entirely separable struggles.
Food Fight! Confronting Racism in Vegan Portland
By Emiko Badillo
It didn't take long until I started to see a rip in the fabric that made Portland a paradise. I began to notice that nearly everywhere I went, I would be the only obviously non-white person around.
Part Three: I tell you this
Advancing Animal Welfare in Kenya and Across Africa
The Satya Interview with Josphat Ngonyo
In this way, we would have a society that is kinder, a society that is more loving, and a society that is more gentle to other human beings because of being kind to animals.
Kenya's Encounter with Large-Scale "Production" Agriculture: Realities and Reactions
By Mia MacDonald
Can the forward march of the industrial model and rising animal product consumption in Kenya (and elsewhere) be interrupted?
Crossing the Equator: Big Soy Threatens Paraguayan Communities
By Wanqing Zhou
But the GM soybean fields are encroaching, surrounding or even cornering peasant communities like this one. Because crop land is much less efficient at conserving water than the natural forest is, the soy plantations are drawing out water from the ground faster than it could be replenished.
Winning for Farm Animals
By Paul Shapiro
Criminalizing the worst abuses of farm animals and making animal-friendlier eating more convenient and mainstream are certainly good markers of our societal progress.
The Power of Open Rescue
By Ronnie Rose
Activists from all walks of life—guided by the light of compassion and empathy—are showing the world that the lives of animals matter.
Actual Size
By Raven + Crow Studio
The Myth of Humane Meat
By Jack Rosenberger
The myth of humane meat is a useful Big Lie for those who profit from the imprisonment, transportation, and slaughter of nonhuman animals for food.
Watch Me Do It: The Politics Behind the Battle to Free NYC's Carriage Horses
By Donny Moss
Some industry supporters say that horse-drawn carriages should stay because they're a New York City tradition or because jobs would be lost. But tradition and jobs should never be used to justify the inhumane treatment of animals.
Horse Power: A Conversation with Allie Feldman
Our motto is "We love animals and we vote." If you want to create long-term change for animals, you have to pass laws to protect them.
The Mayor's Alliance for NYC's Animals: A Look Back and the Road Ahead
By Thea Feldman
In its relatively short history, the Alliance has played a critical role in NYC companion animal welfare and the steady decline of euthanasia at ACC.
You Can't Be Here
By David Karopkin
In New York City, killing has been an official policy—our government kills or facilitates the killing of unwanted animals who enter houses and apartments, live in our sewers and streets, trees and parks, and now even in a federal sanctuary like Jamaica Bay designated as a wildlife refuge.
A Coyote Dream
By Lee Hall
But if we do acknowledge and encourage the predator-prey relationship as a process worthy of respect and preservation, what does that mean for ourselves — the human primates?
Compassionate Conservation and Rewilding Our Hearts: Ecocide Is Suicide
By Marc Bekoff
Compassionate conservation stipulates that we need a conservation ethic that prioritizes the protection of other animals as individuals: not just as members of populations of species, but valued in their own right.
Part Four: To Break Your Heart
Creating Justice
The Satya Interview with Bryan Stevenson
We have a system that treats you better if you're rich and guilty than if you're poor and innocent and there's this incredible risk that there are lots of innocent people on death row.
Women, Changing on the Inside: Revisited
By Iselin Gambert
In the five years that she endured the physical and emotional toll that her disease took on her, my mother never allowed herself to became the prisoner of her own mind.
What I've Learned
By Jessie Male
I had been hearing about these moments as long as I could remember. The stories of the miracle children.
Entangled Empathy: Rethinking Animal Ethics
By Lori Gruen
Entangled empathy directs our attention to individual animals as well as the differences between animals, and to the larger structural forces that separate and maintain distance between us and them.
Jamie
By J.B. Mulcahy
Chimpanzees raised in captivity are caught between cultures. They're not quite human, and yet not fully chimpanzee.
Gateway Dog
By Lisa Freedman
In fact, it was a bite that landed Jenkins in my life, where he taught me to be more awake , forgive, fall in love, and embrace a spiritual path grounded in the radical notion that all beings are basically good.
I Can Learn: Three Decades of Vegan Activism
By Herwin Walravens
I also learned that as a person one always has influence on other people and society in general.
I Brake for Turtles
By Wende Crow
I cannot decide whether I want to grow roots or wings but I know I want to grow.
Don't Forget Them, California
Photo Essay by Christine Morrissey
For some odd reason, I've always gravitated towards scenes of injury, decay, and death with great curiosity and concern. Memorializing these scenes through unfiltered, honest photography and educational, meaningful words always seems important to me.
Memorials
Norm Phelps (1939-2014)
By Paul Shapiro
Wangari Muta Maathai (1940-2011)
By Mia MacDonald
Lisa Shapiro (1964-2015)
By Erica Meier
Rynn Berry (1945-2014)
By Victoria Moran
Carole Noon (1949-2009)
By Triana Romero
Thembi Ngubane (1984-2009)
By Joe Richman
Marti Kheel (1948-2011)
By Carol J. Adams