December 2006/January 2007
Featured Photography Project: Speak Truth to Power
Speak Truth to Power by Kerry Kennedy, photographs by Eddie Adams, edited by Nan Richardson (New York: Umbrage Editions, Crown Publishers, 2000). $50 hardcover; $34.95 paperback. 256 pages.

The book Speak Truth to Power, contains interviews by Kerry Kennedy with 50 human rights advocates from more than 35 countries and five continents, accompanied by portraits by Pulitzer Prize-winning photographer Eddie Adams. Kennedy examines the quality of courage of women and men who are dramatically changing the course of events in their communities and countries. Yet, each faced overwhelming state-sponsored terror, torture and death with dignity and moral courage.

Over the past several years, Speak Truth to Power has grown from a book to the moving and inspirational play by esteemed Chilean writer Ariel Dorfman, the stirring photographic exhibition by Pulitzer Prize-winner Eddie Adams, a PBS documentary film, an education packet, and five public service announcements on Court TV. The play has been produced to acclaim in Geneva, London, Helsinki, Athens, Madrid and Sydney, among others. The exhibition of 51 portraits has toured four countries and over 20 cities across America.

Most importantly, Speak Truth To Power is a non-profit organization seeking to proactively engage the general public in an ongoing series of issue-related programs and events, bringing human rights activists and their work into contact with ever-increasing audiences.

" We are the stories we tell," a great American writer once observed, and the power of these heroes is the proof they give with their own lives and actions that one voice, one drop of conviction, one belief in truth and justice can indeed start a river of hope and change.—Nan Richardson, Executive Director, Speak Truth to Power

For more information visit www.speaktruth.org. Photos and text reprinted with kind permission.
Kek Galabru, Cambodia


Political Participation and Children's Rights

Born on October 4, 1942, Kek Galabru received her medical degree in France in 1968. She practiced medicine and conducted research in Phnom Penh from 1968 to 1971, and continued her work in Canada, Brazil, and Angola. In 1987–1988 Galabru played a key role in opening negotiations between Hun Sen, president of the Cambodian Council of Ministers and Prince Sihanouk of the opposition. That led to peace accords ending the civil war in 1991 and elections held under the auspices of the United Nations. Galabru founded the Cambodian League for the Promotion and Defense of Human Rights (LICADHO) during the United Nations transition period. LICADHO promotes human rights, with a special emphasis on women's and children's rights, monitors violations, and disseminates educational information about rights. During the 1993 elections, LICADHO's 159 staff members taught voting procedures to 16,000 people, trained 775 election observers, and produced and distributed one million voting leaflets. Since then, LICADHO continues to monitor abuses, provide medical care, legal aid, and advocacy to victims, as well as offering direct assistance to victims of human rights violations.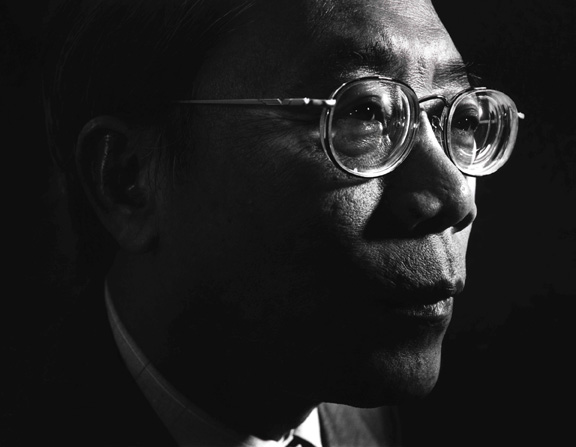 Doan Viet Hoat, Vietnam




Political Rights and Imprisonment



Doan Viet Hoat protested the South Vietnamese government's suppression of Buddhists in the 1960s while still a student, and was then forced to leave the country, during which time he received his doctorate in the United States. By 1976, when North Vietnam took over South Vietnam, Hoat was back. But the new authorities embarked on mass arrests of intellectuals, and Hoat spent the next 12 years confined to a cramped cell, shared with 40 others. Upon his release, Hoat began publishing an underground magazine, entitled Freedom Forum. Only months later, he was detained without trial for two years, then in March 1993, sentenced to 20 years in prison for, "attempting to overthrow the people's government." Throughout his imprisonment, Hoat continued to issue statements on democracy and to offer criticism of the regime that were sent out of the prisons clandestinely. The Vietnamese government transferred Hoat from one detention center to another, in an attempt to silence him, but everywhere he went, Hoat's charismatic temperament won over fellow prisoners and guards alike, who sought his counsel and carried out his letters. Finally, Hoat was sent to the most remote prison in the country, and all prisoners were removed from the cells adjacent to his own. He spent five and a half years in solitary confinement until, in September 1999, after intense international pressure, Doan Viet Hoat was released, then exiled. He now lives in the United States.